High-speed machine especially developed for the production of shoes with high productivity. Il contains the tight tuck option to adjust the stitch and meet the requested density.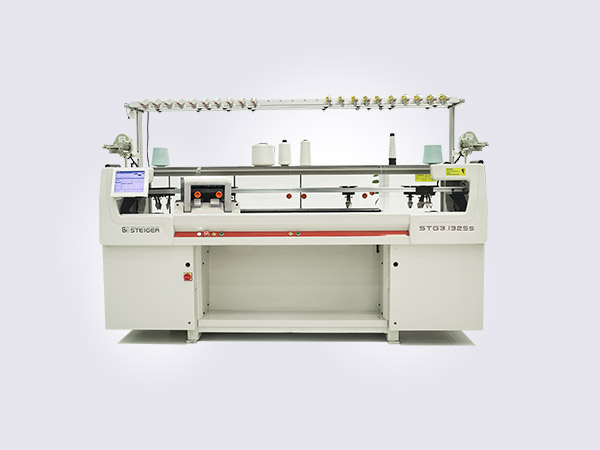 Single carriage with triple systems
Motor drive, maximum 2 inches
8 section electronic needle actuator
Latest sinker system driven by step motors, can be adjusted according to different fabrics to achieve a plurality of effects.
Controlled by 255 step motors, adjust density, the range of the the adjustment is from 0-650.
Both front and back, not affected by the carriage direction, separately knitting patterns.
Main Roller,128 sections automatical control,and each section could be adjusted seperately
To achieve different stitch density
2*8 yarn carriers is arranged on the left and right sides of the 4 double side guide rails.
Belt drive, AC servo motor control.
Input and output patterns via USB, PC and Internet
Automatic stopping device if yarn broken, yarn knot
Size:L*W*H 2810*940* 2010mm; Weight:1040kg
Voltage : AC 220V/380V
Frequency : 50HZ/60HZ
Power : 1.5KW