Corporate reusable protective mask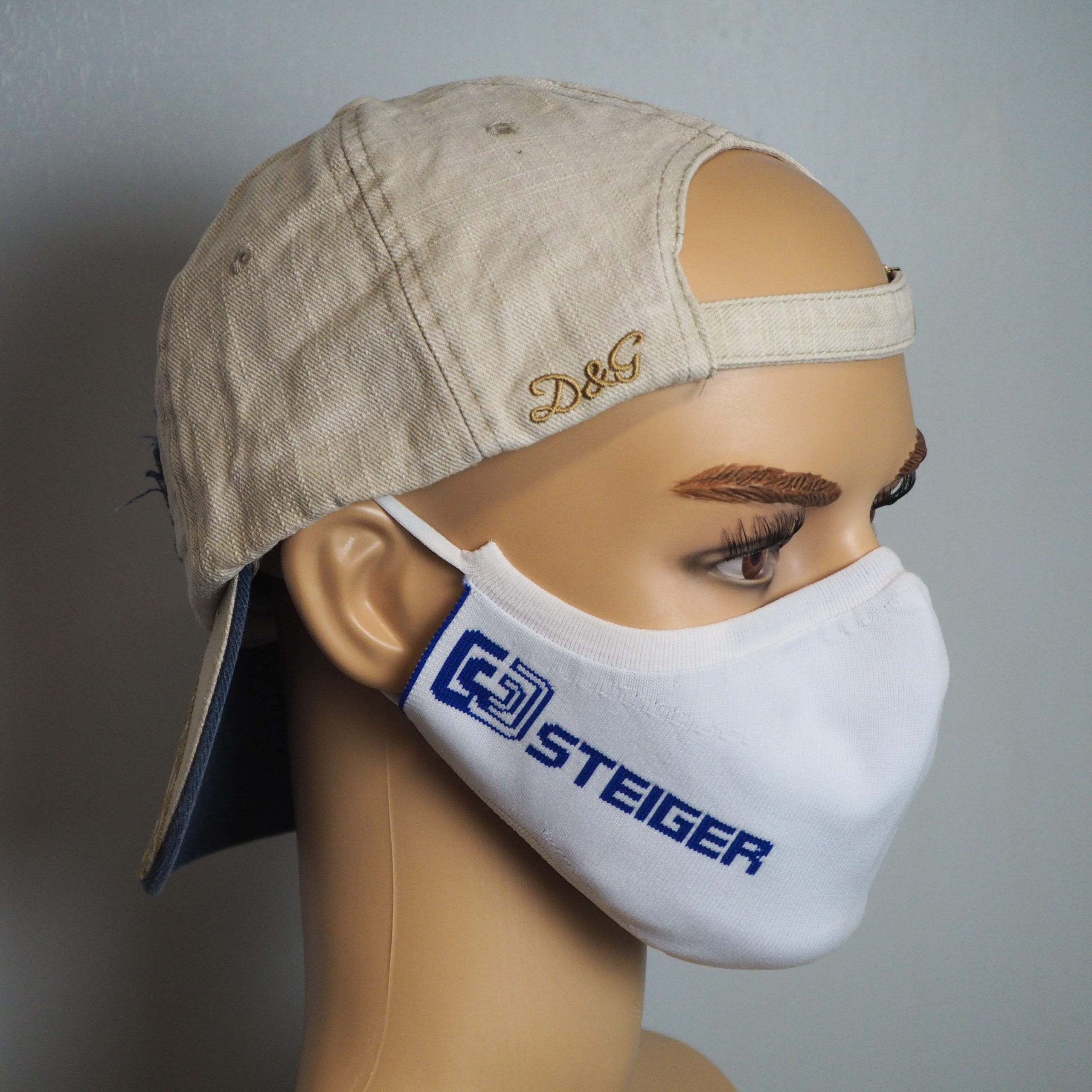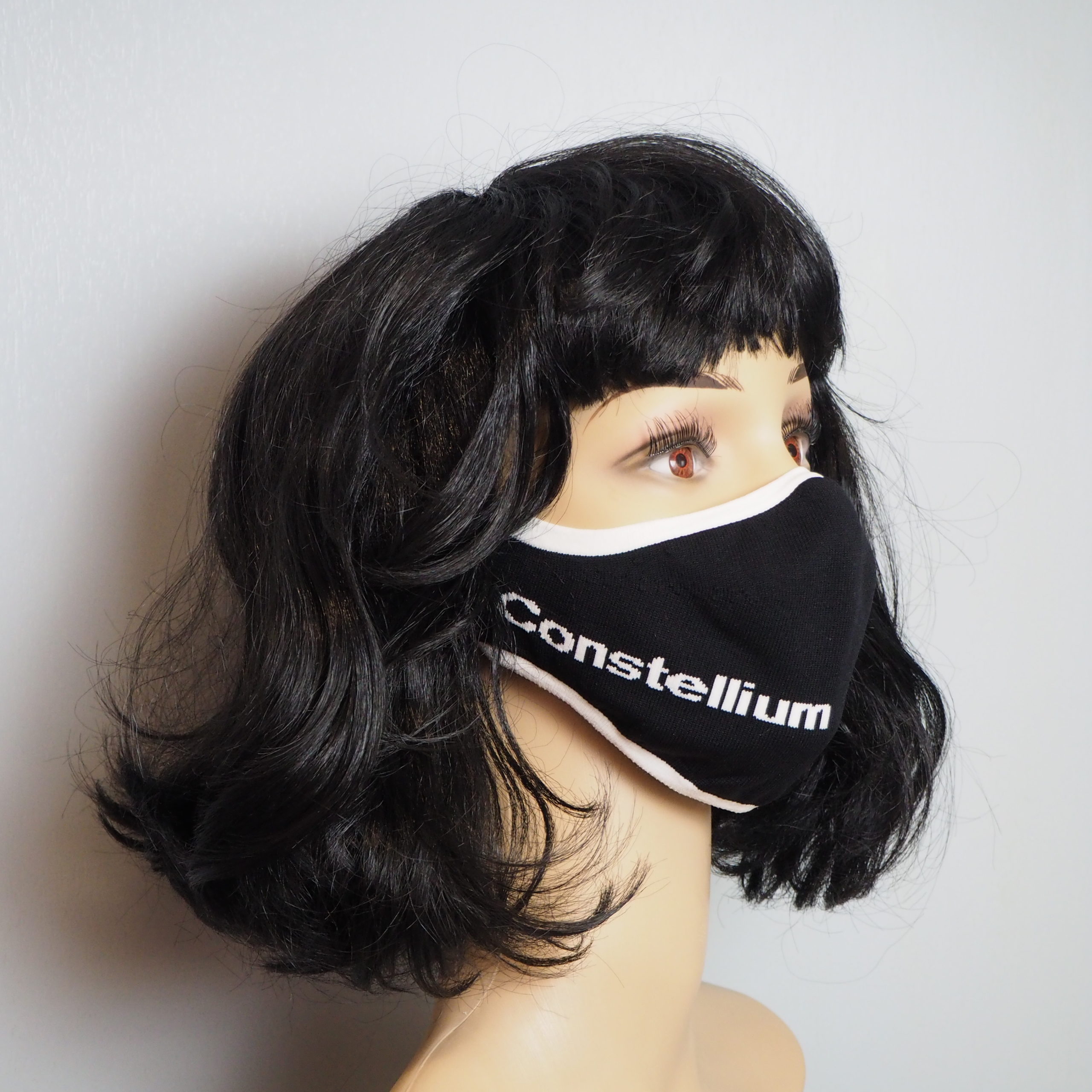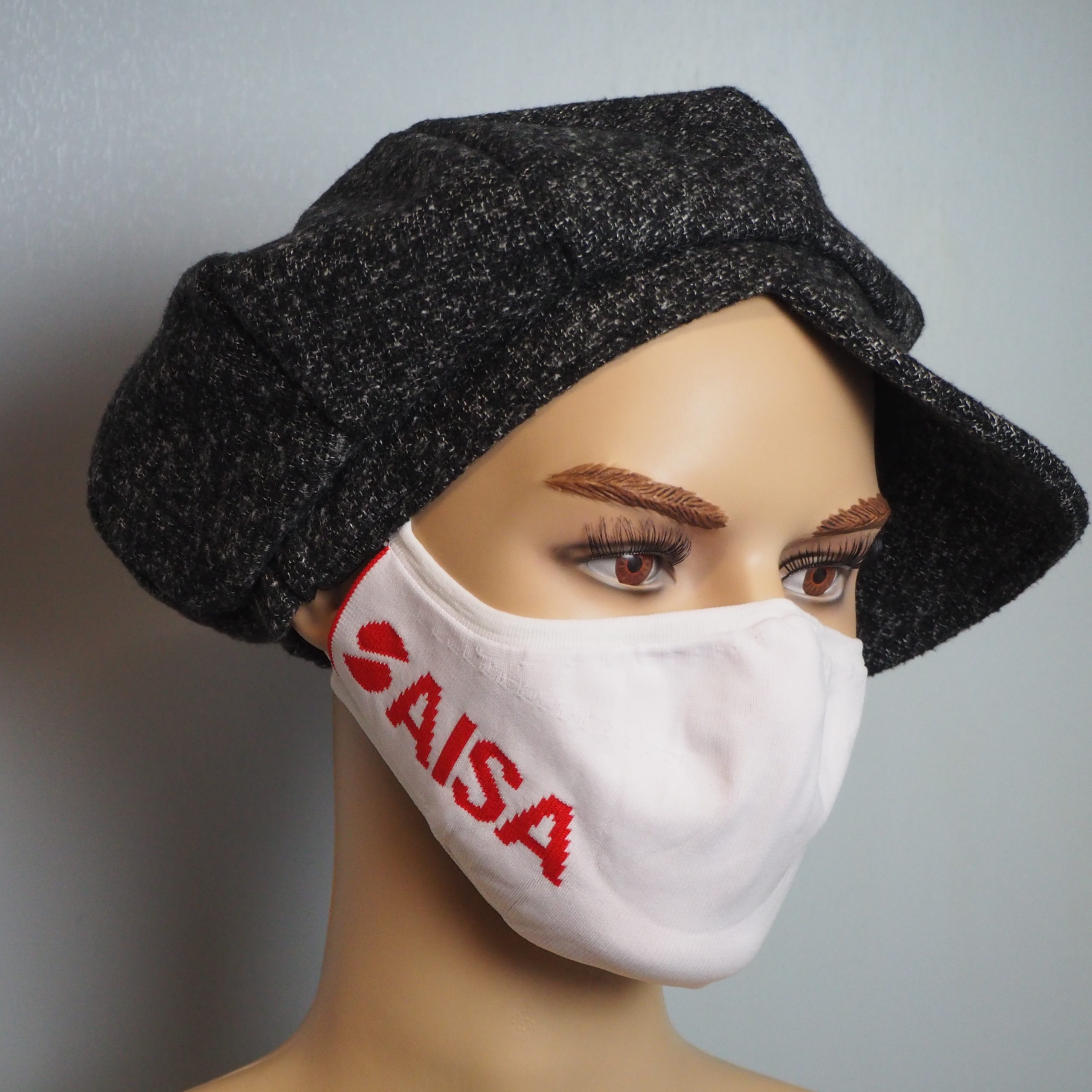 Concerned to offer businesses an economical and sustainable alternative to disposable masks, we have studied an anatomical mask, which can be worn for long periods of time.
To prolong the use of the mask between washes, we offer a disinfection spray compatible with the skin. Instead of washing his mask daily, the employee sprays his mask in the evening and can reuse it after drying. We offer the possibility of personalizing the mask with the company logo. It is not embroidered or added by screen printing, but knitted directly during production.
These ecological and economical masks are a lasting solution to protect your employees.
The maximum duration of use of a mask is 4 hours. This is the reason why we recommend lots of 2 masks per person.
Sizes: 
In order to further increase comfort and protection, we offer 2 mask sizes.
Size 4 for men or round face
Size 3 for women or thin faces
Sizes guide
Price list for business mask with Logo
Logo development package 500.-
Package offered if order of more than 300 masks
Price per mask
100 to 200 pieces 15.-
201 to 300 pieces 14.-
301 to 600 pieces 13.-
601 to 1000 pieces 12.-
1001 to 2000 pieces 11.-
The masks are delivered in a package of 50 pieces.
For delivery in a reusable pouch with instructions for use + 0.75 / pouch.
The pouch can contain 2 masks, the set recommended for a user
Disinfectant spray 19.90.- for 400ml